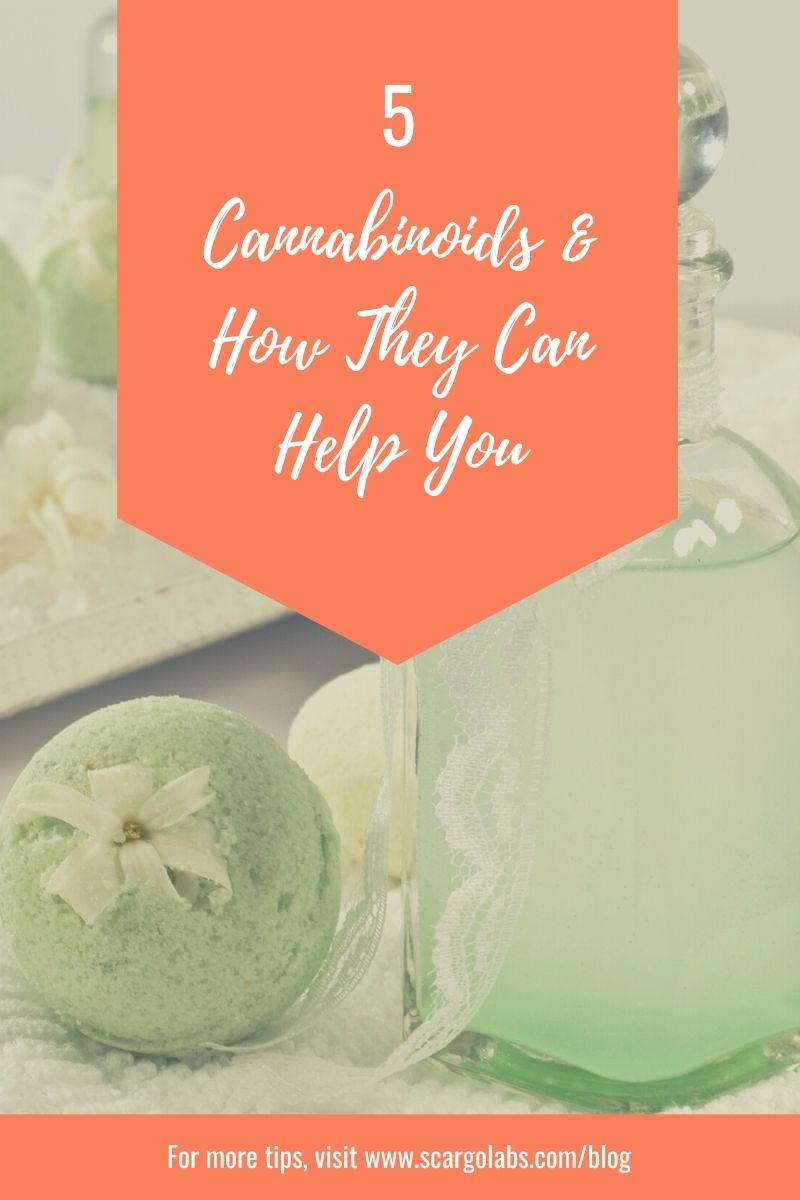 Hemp (Cannabis sativa sativa), like many other plants, contains healing compounds such as terpenes and flavonoids. Hemp, however, has an additional group of special compounds specific to the plant, that other plants don't have. These plant compounds are called cannabinoids, which interact with our body's endocannabinoid system or ECS. This complex cell-signaling system is involved in a vast majority of processes, from pain, metabolism, stress, and our immune system. There are over 100 known cannabinoids-here we will list five of them that you could incorporate into your wellness regimen. 
The 5 Cannabinoids and their benefits
1. CBD
CBD, or cannabidiol, is currently the most popular non-psychoactive cannabinoid that is available in a variety of therapeutic forms, like tinctures, salves, bath salts, and drinks. Peer-reviewed research continues to show the effectiveness of CBD in relieving pain and spasms, and also in reducing anxiety, nausea, and seizures.
2. CBG
CBG, or cannabigerol, can act as a vasodilator, which helps to widen blood vessels to improve the flow of blood and oxygen. CBG has shown to be anti-inflammatory and anti-bacterial.
3. CBN
Cannbinol (CBN) has been recognized for being anti-inflammatory, anti-asthmatic, and has shown potential for helping with motor neural diseases.
4. CBC
CBC, cannabichromenic, can help with pain as it helps to increase the body's levels of natural endocannabinoids. Studies have shown that it can help inhibit acne.
5. CBDV
CBDV, cannabidivarin, has shown to be anti-nausea and anti-convulsant. 
It's important and well worth the time to find out which cannabinoids work best for your individual wellness.
Looking for a product that contains all 5 cannabinoids?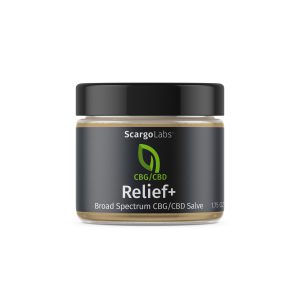 Scargo Labs has Relief+, a broad spectrum topical salve that contains CBD, CBG, CBN, CBC, and CBDV all working together- the "entourage effect" – to provide the most benefits to help relieve inflammation and pain.